About Us – Hog Roast Penistone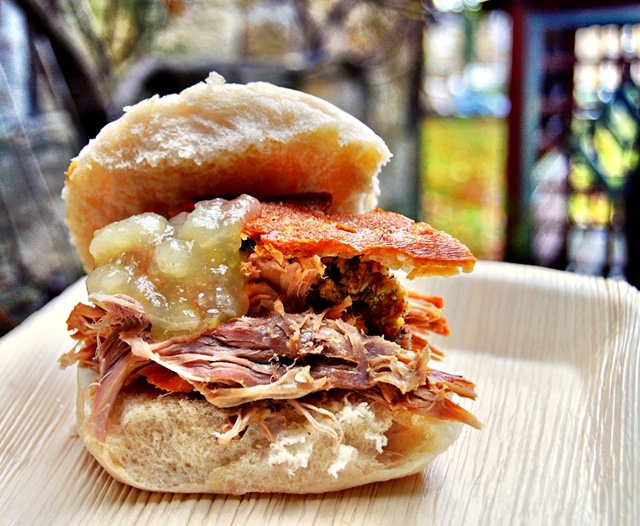 Whatever your mobile catering needs and expectations are in the Penistone area, we aim to fulfil all your wishes, and give you and your guests a great dining experience that meets your brief and your budget. We can travel across the area to provide a vast volume of delicious, perfectly cooked hog roast sandwiches and varied modern mobile menus for any occasion. We are the go-to company in the Penistone area for anything related to hog roast catering, whether you want us to provide the food for you or you would like to do your own hog roast catering.
A Tailored Food And Service Package For Your Event
Here at Hog Roast Penistone, we want our food to be suitable for all tastes, diets and occasion, which is why we always go the extra mile for our clients to deliver a made to measure menu that fits the occasion like a glove. We can provide all manner of different dishes, cater for wide range of dietary needs, and provide plates of food to please all palettes. We will also tailor the style of presentation and food service to suit your preferences and match the formality of the occasion. We can provide smart serving tables topped with crisp white linen, ethical yet stylish bamboo plates and cutlery, and all of the other practical things needed to provide the catering service you have asked us for. We also have a team of well trained and well-presented events staff who can offer a warm greeting, provide a canapé welcome reception, seat your guests, and supply swift and sociable table service for more formal dining.
Freshly Made Fare And Locally Sourced Ingredients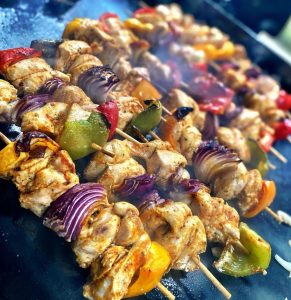 Penistone is a centre for lots of great local produce, from festivals to farmers markets across the region. Hog Roast Penistone's food is ideal for such occasions, and we offer the perfect showcase for the area's wide range of fantastic home grown fare. We use as much locally produce food as possible in all of our menus. This includes the best free-range meat and dairy products, locally baked goods and the freshest seasonal fruit and veg that we can find. Thanks to our strong ties with the many amazing food producers in this part of South Yorkshire, we are able to supply the freshest fare all year around for our clients. We always make our food from scratch onsite and whilst our signature hog roast is cooking, we will make sure every other dish to freshly made and prepared to perfection by the time we are due to serve.
Hire A Hog Roast Penistone Machine To Do Your Own Catering
If you are a professional caterer yourself and you would like to give hog roasting a try, we can help. We have hog roast machine hire packages available for commercial caterers who want to provide a high volume of hot food on the go. If you are an amateur chef who wants to take charge of your own catering for an upcoming party or event you are hosting, we also have user-friendly machines on offer that will help you cook up an impressive hog roast feast for your guests. We will select the most appropriate machine for your requirements and deliver it to your premises. We won't leave until you are totally happy about operating the equipment yourself and our Hog Roast Penistone experts will also give you a handy tip or two for achieving the most succulent meat and the crispiest crackling. You can find more info and details of the machines we have available for hire on our machines or by giving us a call.