Aside from being the highest market town in England, Penistone is a countryside lover's dream as well as being a hub for local produce. If you have an event taking place in Penistone on any scale and you require reliable, affordable and high-quality mobile catering, the Hog Roast Penistone team are here to tick all of your boxes. We are the leading hog roast company in the Penistone area and our style of catering lends itself perfectly to large-scale open-air events, as well as offering the flexibility to provide food for smaller parties and more formal dining too.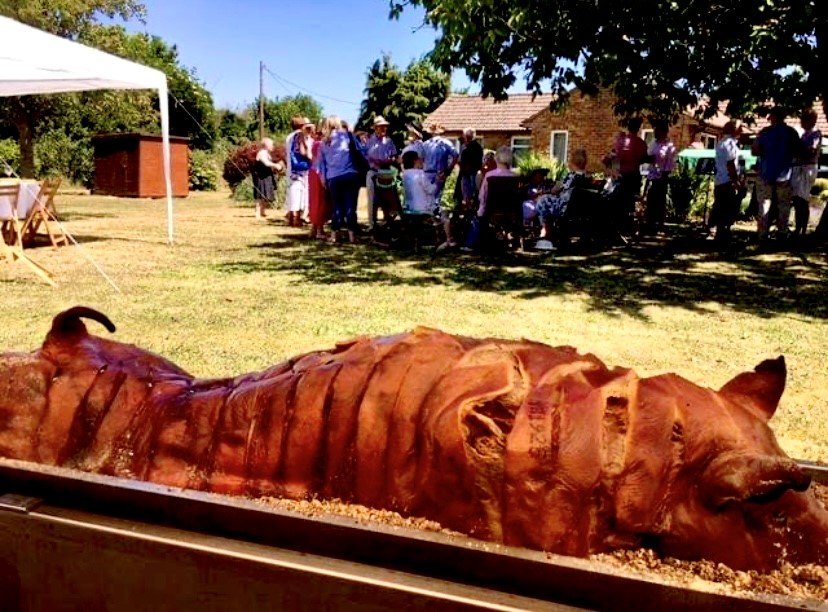 If you would love a hot roast with all the trimmings, either on its own or as part of a broader menu, please read on to see just how much we have to offer when it comes to outdoor event catering in Penistone and beyond!
Gourmet Hog Roast Penistone Experience For Any Occasion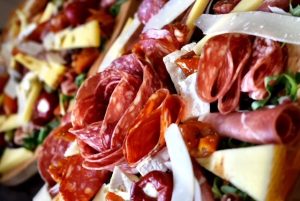 We can make people smile with our superior hog roasts for any event and we can feed large crowds and cater for parties with smaller guests lists, depending on what our clients need. Penistone is the ideal area for enjoying outdoor events and hog roasts are certainly a fantastic catering option for events of all themes and sizes. We prepare our hog roasts onsite at each event in full view of our diners and provide a fantastic focal point for any occasion. We can supply hot tasty food that freshly made right there and then and a warm ambiance for events on any scale.
Bespoke Menus To Suit Each Event
If you need a more varied menu for your event, we certainly have plenty to choose from. We offer a rich palate for flavours and dishes based on home grown classics and dishes from across the globe. We aspire to provide modern menus that please everyone as well as delighting hog roast fans. This includes themed menus, different meats, vegetarian and vegan options, buffets, 3-course meals, canapés and more. We can cater for weddings, private parties, corporate events and public events, and we will make sure each menu we provide is tailored to meet the specifications of our clients and meets the dietary requirements of all the guests.
Versatile Venue Options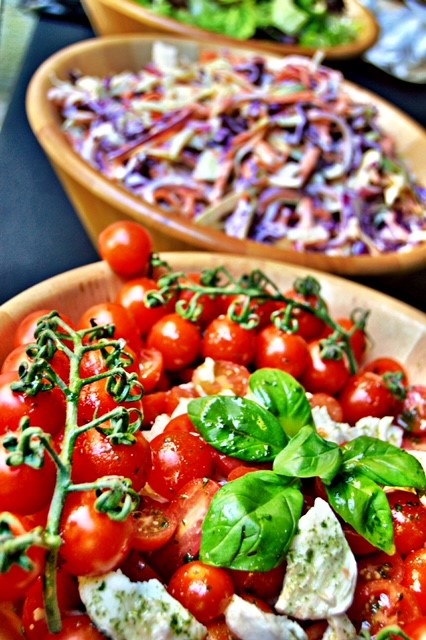 The Hog Roast Penistone team are equally adaptable when it comes to the settings that we can cater in. We can provide top-quality food in any outdoor setting, in marquees, under gazebos and in well-ventilated indoor spaces too. We bring our own gas canisters to power our machines, so you don't need to worry if there is no power supply onsite. We will also bring serving tables, crockery, cutlery, napkins and whatever else you need from us. We can help you make the most of any scenic setting in Penistone by being able to prepare any of our menus in the venue of your choice. Whether you want to enjoy a hearty hog roast in the fresh air or be treated to a stylish sit-down meal in a converted barn, Hog Roast Penistone can do it all.
Get A Free Quote From Hog Roast Penistone
We want you to be as satisfied with the cost of our catering as you are with the food and service you will receive. We provide the best value for money for the quality that we offer, and we would like to give you a free, no-obligation quote for your event. You can contact us by phone or email, or you can make a provisional query with just a couple of clicks by filling in a few key details on our online form.